Boston Hair transplant FUE vs FUT (strip excision)
Undergoing Boston hair transplant surgery is a challenging decision to take. In the history of hair transplant surgeries, many procedures developed, and many failed. Today, most patients have the option between Follicular unit excision also known as follicular unit extraction (FUE) and Follicular unit transplantation (FUT), also known as strip excision. These are the two most common techniques for hair transplantation, each with specific benefits and shortcomings. Both of these methods have a similar hair implantation (placing) process, but the way of extraction differentiates the two. However, FUE transplantation has become more popular.
Follicular Unit Excision:
FUE is a surgical process which removes an individual hair from the back of the head one by one through minimum punch tools such as motorized FUE machines.  The harvested follicular units are then re-implanted in the bald areas of the scalp. This treatment has proved to yield fruitful results with better hair density, natural looking hairline, and a quick healing process. However, it is a critical procedure which requires high skills of the surgeon to ensure successful results. Therefore, it is important to choose a professional and experienced surgeon if you are opting for FUE.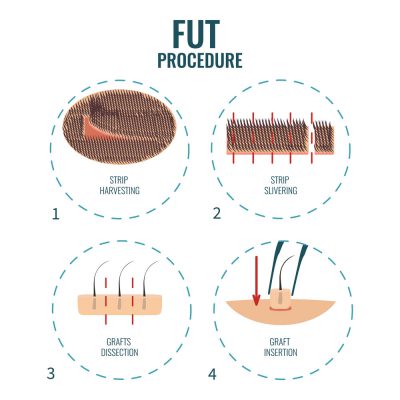 Follicular Unit Transplantation:
FUT is a process in which surgeons remove a strip of tissue from the donor area of the scalp. After dividing it into smaller groups of hair follicular units (usually 1-4 hair follicles in size) the surgeon implants it into the bald areas of the head. As compared to FUE, you do have a strip scar in the back of the head but usually, it's narrow and not very visible.
Which one should you choose?
Your Boston hair transplant surgeon can help you decide better between FUE and FUT. It also depends on the amount of hair loss, the size of the donor region and the thinning area. If you are confused between FUE and FUT, you should consult your hair transplant surgeon to help you suggest the best option.